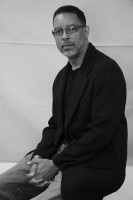 Well known for his figurative works, landscapes, and still lifes, Dean L. Mitchell was born in 1957 in Pittsburgh, Pennsylvania, and reared in Quincy, Florida. He is a graduate of Columbus College of Art and Design in Columbus, Ohio. In addition to watercolor, he is accomplished in other mediums, including egg tempera, oil, and pastel.
He has received more than 600 awards, including First Prize from the T. H. Saunders International Artists in Watercolor Competition, London, England; the American Watercolor Society's Gold and Silver Medals; Allied Artists of America's Gold Medal of Honor; the Thomas Moran Award from the Salmagundi Club in New York; the Loa Ruth Sprung Award from the National Watercolor Society, Phoenix Art Museum; a Silver Medal Award for works on paper at the Phoenix Art Museum's West Select; and for three years in a row, the Best in Show Award from the Mississippi Watercolor Society's Grand National Competition.
Mitchell is a ten-time winner of the Autry Museum Watercolor Award at the Masters of the American West, most recently in 2019 for Walls of Zion. In 2017 Mitchell was one of eight artists showcased in Woolaroc Museum's The Best of the Best Retrospective Exhibit and Sale, and he won the Wells Fargo Two-Dimensional Award at the Buffalo Bill Art Show & Sale. In 2015 he received the Donald Teague Memorial and Robert Lougheed Memorial Awards at the Prix de West. At the 2014 Buffalo Bill Art Show & Sale, Mitchell received the William E. Weiss Purchase Award. In addition, one of his paintings was recently purchased for the permanent collection of the Rockwell Museum, Corning, New York. He is a member of several professional societies, including the American Watercolor Society and the National Watercolor Society.
Mitchell and his work have been featured in American Artist, Art News, Artist, Christian Science Monitor, Fine Art International, the New York Times, and Western Art Collector. His art can be found in corporate and museum collections across the country, including the Library of Congress.
Dean L. Mitchell is represented by Astoria Fine Art, Jackson, Wyoming; Cutter & Cutter Fine Art, St. Augustine, Florida; Hearne Fine Art, Little Rock, Arkansas; Mac-Gryder Gallery, New Orleans, Louisiana; Marie Brooks Gallery, Quincy, Florida; and RJD Gallery, Bridgehampton, New York . Giclée reproductions of his work are available through Greenwich Workshop dealers.
---
Back to Artists and Artwork