Native Voices is devoted to developing and producing new works for the stage by Native American, Alaska Native, Native Hawaiian, and First Nations playwrights.
Annual Playwrights Retreat and Festival of New Plays
The retreat and festival provide emerging and established Native American authors a rigorous opportunity to shape their plays over the course of an entire week. Collaboration occurs in daily workshops with nationally recognized directors, dramaturgs, and an acting company largely composed of exceptional Native American actors. The week culminates with a festival of staged readings. Many works developed through this process have gone on to enjoy successful runs on the Autry's main stage and elsewhere.
Selected playwrights receive an honorarium, roundtrip airfare to California, and lodging. Past retreats have been held at the Autry Museum, Occidental College, and UCLA, all in Los Angeles; as well as in San Diego County at San Diego State University and La Jolla Playhouse.
Annual Short Play Festival and the Award for Excellence in Playwriting
Occurring annually, the Short Play Festival presents professional staged readings of ten- to thirty-minute plays centered around a particular theme. Plays selected for the festival are considered for the Von Marie Atchley Excellence in Playwriting Award, a $1,000 cash prize based on the creative use of the competition theme, originality, theatricality, execution, and audience response.
First Look Series
The First Look Series is a script development process that brings playwrights together with professional directors, dramaturgs, and actors. Each spring and fall, plays are workshopped and prepared for a public staged reading and discussion, giving the playwright an opportunity to hear the play—often for the first time—with a live audience. Plays can be new works, works-in-progress, or material that has already been produced at another venue.
Submissions
Native American, Alaska Native, and First Nations playwrights are invited to submit their plays for the Native Voices Annual Playwrights Retreat, Festival of New Plays, Festival of Short Plays, First Look Series, and Equity productions. We encourage beginning, emerging, and established Native playwrights to submit. Submissions are accepted on an ongoing basis; however, there are specific deadlines for particular development opportunities in an upcoming season. For information on how to submit and current deadlines, please visit our Call for Scripts.
Submissions are evaluated annually by our National Reading Panel, which is composed of nationally recognized theatre artists, directors, dramaturgs, and decision makers from professional theatre companies and universities across the United States—as well as by the Native Voices artistic and executive directors.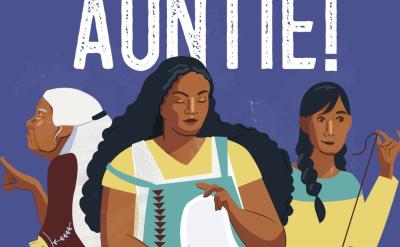 WE WOULD LIKE TO ACKNOWLEDGE OUR GENEROUS SUPPORTERS
NATIVE VOICES SUPPORT COMMITTEE: TONANTZÍN CARMELO • ELENA FINNEY ENDLICH • CAROLE GOLDBERG AND DUANE CHAMPAGNE • KIMBERLY GUERRERO • SHAWN IMITATES DOG • SHELBY JIGGETTS-TIVONY • DIANE LEVINE • HEIDI LEVINE-GONZALEZ • SAMANTHA AND RUDY ORTEGA, JR. • DARYL ROTH • JULIANA SERRANO AND STEVE MADISON • GLORIA STEINEM • MARTI WIEDMAN AND JOHN QUICK
AND OUR ADDITIONAL SPONSORS:
ACTORS EQUITY FOUNDATION • LAURA AND DEAN BERESFORD • DAVID CARTWRIGHT • MAURA DHU AND WES STUDI • THE MAX AND VICTORIA DREYFUS FOUNDATION, INC. • JOYCE AND DAVID EVANS • LEE HORWIN • HELENE JACOBS • JUDY JACOBS • EMILY MANN • SEELEY W. MUDD FOUNDATION • PETER GLENVILLE FOUNDATION • JEAN BRUCE SCOTT AND RANDY REINHOLZ