Posted on: March 8, 2021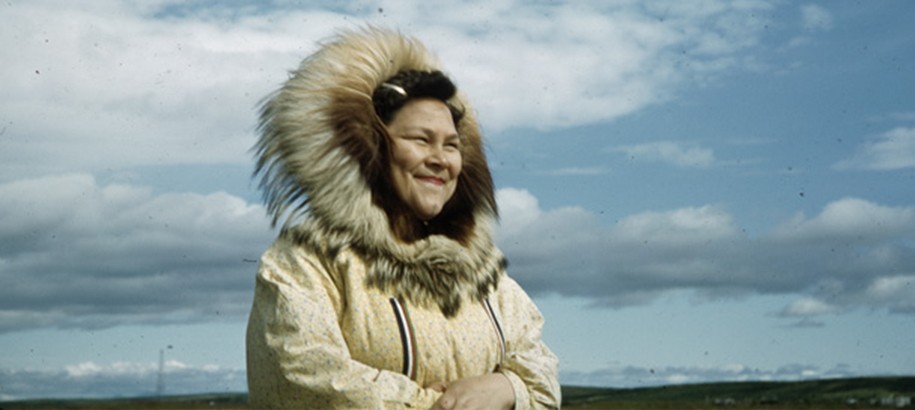 By Liza Posas, Head of Research Services and Archives 
Meet the philanthropists, solo sojourners, political activists, artists, pioneering anthropologist, and local community members who make up the What's Her Story: Women in the Archives exhibition at the Autry Museum. This exhibit showcases the 20th- and 21st-century women who documented their activities and created archives as a way to preserve a legacy in their own voice as well as archives found in the Autry's holdings of institutional papers, government documents, and rare documents.
Assistance League of Los Angeles
Through earthquakes, world wars, depressions, and recessions, the women of the Assistance League has served Los Angeles for more than 100 years. This organization was started by a productive and philanthropic group of local socialites using the moniker "Assistance League." At a time when women were still denied the vote, charitable organizations provided a venue for talented women to tackle public needs. In emergencies like the 1906 San Francisco earthquake and throughout World War I, women's groups raised money and held clothing and supply drives. The Assistance League of Southern California (ALSC) was founded in 1919 with Anne Banning and Ada Edwards Laughlin at the helm.
Gladys Knight Harris
She was armed with newly honed photographic skills, borrowed camera equipment, a 1939 Oldsmobile, and the promise of fulfilling a lifelong dream. Gladys Knight Harris, a 54-year-old retired home economics teacher from Los Angeles, embarked on a solo trip to the pre-statehood territory of Alaska in 1946. Her goal: to document the lifeways of Alaskan Native tribes for educational films and lectures. Her particular interest in the domestic practices of lnupiaq women in this region led her to Clara Forslund and a cherished friendship.
Clara Forsclund
A closer look at the Gladys Knight Harris archives shows that it is centered on two women, not just one, and their friendship. Newspaper reports tell us that Forslund was born on December 28, 1909; danced for the Kotzebue Eskimo Dancers Association; died on July 18, 1986, at the age of 76; and was buried in Kotzebue, Alaska. The archives, however, reveal more. Forslund is documented in still and moving imagery as well as in Harris's written documents. The Gladys Knight Harris archive shows that she grew up in Icy Cape, Alaska, with her two brothers; married Fred Forslund, a non-Native sailor; had 3 children; and contracted mumps at the age of 51.
Caroline Boeing Poole
Caroline Boeing Poole was born in 1882 to William Boeing and Marie M. Ortmann. At the age of 23, she married John Hudson Poole III and gave birth to her son, John "Huddy" Hudson Poole IV, in 1917. Throughout her life, she was a world traveler and amateur photographer. She died in 1932. In 1935, Colonel John Hudson Poole donated approximately 2,500 Native American baskets collected by his late wife to the Southwest Museum, now part of the Autry. Despite this remarkable donation, Caroline Boeing Poole's story remained obscure until her personal papers and photographs were donated to the Autry in 2018.
Bertha Parker Cody
Bertha Parker Cody, of Abenaki and Seneca descent, was one of the first Native American female archaeologists and the first to be employed by a major museum. The experiences of this East Coast woman who traveled west include being born in a tent and becoming both a renowned sloth skull finder and an actress. As the daughter of archaeologist Arthur Parker and actor Beulah Tahamont, it's no wonder that Cody lived her life in two spheres: Hollywood and archaeological expeditions. Cody began her archaeology career in 1929, at a time when men dominated the profession. In exchange for room and board, she worked as an expedition cook, secretary, and assistant archeologist for her father's friend and her uncle by marriage, Southwest Museum curator and archaeologist Mark Raymond Harrington. In 1930, Cody made a groundbreaking discovery at Gypsum Cave, Nevada. She found the intact skull of a giant ground sloth next to human-made tools—a remarkable find for the time.
Manuela C. Garcia
Manuela C. Garcia was a local Los Angeles resident born on December 8, 1867 and lived at 1115 South Olive Avenue with her family of musicians. She attended Los Angeles High School and also enrolled in the Los Angeles State Normal School at 16. Although she didn't graduate, she made her living as a language teacher. Garcia penned a notebook that included 149 Spanish-language songs, two-thirds of which were recorded onto wax cylinders by Charles Fletcher Lummis between 1903 and 1904 that can be heard on the Internet Archive. Garcia passed away on March 4, 1931, at the age of 63. The What's Her Story exhibition sparked renewed interest in Garcia that inspired the Versos y Besos sound scape project and conversation; performance by all-female mariachi band Los Colibri; and artwork created for the Los Angeles Public Library Octavia Lab's Hidden Heroes project.
Los Angeles Women's March Posters
This is the only collection in the What's Her Story exhibit that is not from the Autry's collection. These posters were collected in the aftermath of the Los Angeles Women's March of January 21, 2017, and are now part of a collection at the University of Southern California Libraries. At the second event in 2018, archivists were in the fray, collecting at the march site. The Women's March in Los Angeles was one of hundreds held across the United States and around the world, making it one of the largest protests held in a single day. Hand-made posters and art by those who marched embody the spirit of the event and support the Women's March mission to harness the political power of diverse women and their communities to create transformative social change.
Native Voices at the Autry
Founded in 1994 by Randy Reinholz (Choctaw) and Jean Bruce Scott, Native Voices at the Autry is the country's only Equity theatre company devoted exclusively to developing and producing new works for the stage by Native American, Alaska Native, Native Hawaiian, and First Nations playwrights. The Autry became home to this resident theatre company in 1999 and the home of their institutional archives in 2013. The archives include stories by such Native women playwrights as Carolyn Dunn (Muskogee Creek, Cherokee), Diane Glancy (Cherokee), Joy Harjo (Mvskoke/Creek Nation), Marie Clements (Métis), and Arigon Starr (Kickapoo). Read more about these and Native Voices artists in the blog story Women's Stories Found in the Native Voices Archives and register for the premiere of Super Indian (volume 2) by by Arigon Star.
Women's Stories from the Autry's Collecting Community History Initiative (CCHI)
The Autry Museum is creating a contemporary archive to support communities in the West by collecting, cataloging, and preserving moments of history—past and present. This digital archive acknowledges history as ever present. The public is invited to share creative practices and ways of staying connected during the COVID-19 pandemic, such as journal entries, recipes, and pictures of face masks. CCHI has received hundreds of submissions with images and personal narratives about COVID-19, Black Lives Matter, and the November 2020 election. The What's Her Story exhibition features CCHI images that represent the contemporary women's stories captured in the last year.
Unidentified Woman
The What's Her Story exhibit includes a photograph of an unidentified woman holding a baby noted as "Hortense Bardasch, 6 months old." This small (roughly 4" x 3") and singular archival document demonstrates how the existence of archives can determine which women's stories are easily told and which need to be amplified through further research. The date of the photo, the location of the photographer, and the family name of Bardasch can be used as clues to follow. With the aid of a genealogist, the Autry librarians and archivists will be conducting more research on this photo to hopefully uncover more of the story behind the "unidentified woman."
To learn more, visit the What's Her Story exhibition site and the Revealing Women in the Archives blog stories. You can also share your women's stories on social media by using the hashtag #ArchivingWomen on Twitter and Instagram.
Images
(Click image for details)

:
Image captions
Liza Posas in the Assistance League section of What's Her Story, taken during exhibit install, November 2020.
Territory of Alaska Map from the Gladys Knight Harris Papers. Braun Research Library Collection, Autry Museum; MS.245
Image of Clara Forsclund, photo by Gladys Knight Harris, 1949. Braun Research Library Collection, Autry Museum; CS.8941
Image of Bertha Parker Cody taken during a Southwest Museum expedition at Gypsum Cave, 1930-1931. Braun Research Library Collection, Autry Museum; P.22710
Manuela Garcia coloring page created by the Los Angeles Public Library Octavia Lab for their Hidden Heroes project, 2020.
Image of Joy Harjo during the Native Voices world premiere of Wings of Night Sky, Wings of Morning Light, written and performed by Harjo, March 2009. Photo by Silvia Mautner. Autry Museum Institutional Archives.
Los Angeles Women's March Poster and Native Voices sections of What's Her Story, taken during exhibit install, November 2020.
Regent Theatre marquee, photography by Stephanie L. Submitted by photographer for the Community Collecting History Initiative (CCHI) digital archive at the Autry Museum.