Master of Ceremonies: Chuck Henry, NBC4 Southern California Anchor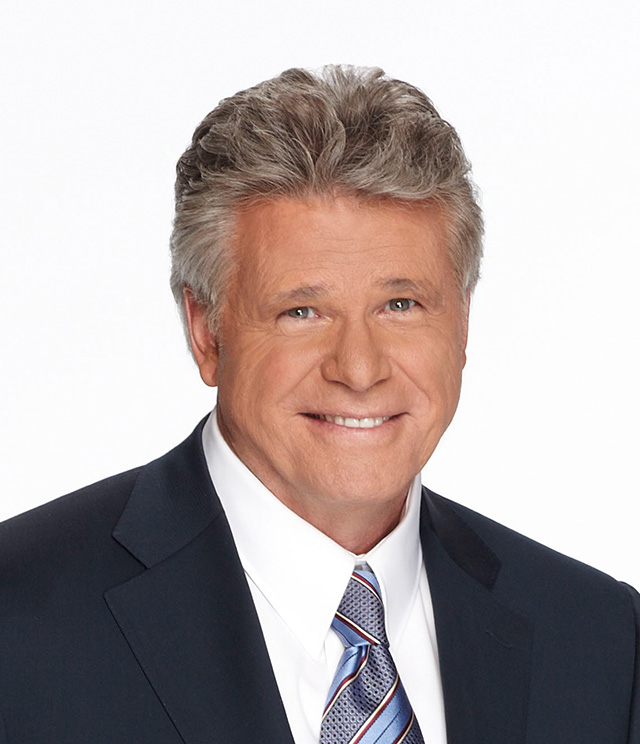 Chuck Henry is co-anchor of NBC4 Southern California's NBC4 News at 5 p.m., 6 p.m. and 11 p.m. Known for his versatility, he has been lauded for both his hard news reports and his lighter stories. He has won dozens of awards and honors for his work as an anchor, host, reporter, director, and producer.
He was one of the only television reporters allowed to visit and report from "the most bombed place on Earth," the Nevada Test Site that was ground zero in America's nuclear testing program. His report on security weaknesses at the Los Angeles Airport prompted the city council to hire expert security consultants from Israel to assess and fix the problems. And to expose the plight of domestic violence victims, Henry was the only reporter ever to be allowed into the secret Good Shepherd Shelter and granted interviews with residents and managing staff.
His feature series Rock 'N Roll Treasure, which highlighted an insider's treasure trove of never-before-seen photos and memorabilia of rock icons, landed him a Golden Mike, a Los Angeles Press Club Award, and a Los Angeles Emmy nomination. He also was the only reporter to find and reveal the whereabouts of the original Grauman Chinese Theater footprints of Mary Pickford, Douglas Fairbanks and Sid Grauman. Henry's 2009 body of work earned him the Los Angeles Emmy Award for Outstanding Feature Reporting, which he received from the Academy of Television Arts and Sciences in 2010.
Prior to joining NBC4, Henry was a news anchor/reporter for KABC-TV in Los Angeles from 1982 to 1993 and from 1971-1978. He also served in a number of other positions at the station including director of specials and producer.
From 1978 to 1982, Henry was an anchor and reporter at NBC affiliate WMAQ-TV in Chicago. He began his career in broadcasting in 1966 at KHVH-TV in Honolulu, where he was a reporter and anchor. He also worked briefly at KENI-TV in Anchorage, Alaska.
In addition to his work in local news, Henry was the executive producer and host of the Emmy award–winning Travel Café, a half-hour program that examines interesting places, cultures, and cuisines. From 1984 to 1991, Henry was the host and producer of the popular travel magazine program "Eye on L.A."
A native of Los Angeles, Henry is married and has four children.
---
Auctioneer: DawnMarie Kotsonis, The Gavel Girl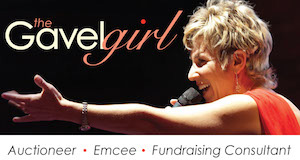 DawnMarie Kotsonis ignites the auction stage with her passion and heartfelt commitment to the organizations she serves.
As the Development Officer of a large Southern California hospital, she experienced first-hand the challenges of fundraising and, unknowingly, began the building blocks of her true calling.
Her introduction to the world of charity auctions began in the 1980's while running a successful commercial auction firm. She was asked to help raise funds on behalf of cystic fibrosis research, and it was a very personal request. The disease claimed the lives of both her nephew and her best friend.
It did not take long for her to realize that working on behalf of nonprofits was far more fulfilling than any commercial auction career would ever be. She also recognized that her background in Development gave her unique experience and insight into the world of fundraising. So she abandoned the commercial side and never looked back.
Since then, DawnMarie has presided over countless record-breaking charity auctions nationwide including a number on the Wine Spectator's Top 10. The dollars she has raised are in the tens of millions and the number grows every week.
DawnMarie is based in Los Angeles. For more information, visit Gavelgirl.com.