What's Cooking in Quarantine?: The Importance of Culinary Arts During the Stay-at-Home Order
Posted on: April 5, 2021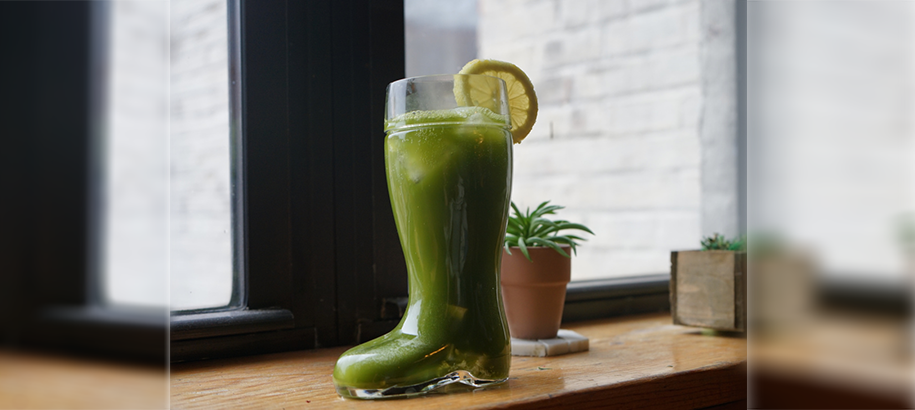 By Marina Nye, Curatorial Research Assistant and PhD Student, UCLA History Department
Not even a year ago, a baking craze swept over the nation as Americans were confined to their homes. Everyone sought new hobbies to occupy their time during the stay-at-home order such as cooking and baking. Sourdough starter kits flew off the shelves and bakers exchanged family recipes in online forums. The submissions to the Collecting Community History Initiative elucidate how important baking was during unprecedented times.
Americans gravitated towards culinary arts because baking is often centered around community. Generously gifting baked goods to her friends and neighbors is one way contributor Beth Virostek builds community during the pandemic. Virostek notes how "We are meant to live in community. In this time though we are far apart physically, we perhaps are being pulled closer emotionally and spiritually in this collective experience." Lis Claydon notes how she is often on the receiving end of this baked goods exchange. She writes "We have had cookies, brownies, and even Easter baskets full of goodies left at our door. Everyone really has been looking out and caring for each other during this crazy time." Sharing baked goods was a common method of maintaining community at the beginning of the pandemic.
Cooking cultivated an online community. Jennifer Schneiderman received an overwhelming number of emails inquiring about a quarantine recipe exchange. This inspired her to create a blog dedicated to her late grandmother who loved to cook. Bobbie Cheri Gobert, a cookbook author, also built an online community through his Zoom cooking classes. Many of the recipes Gobert taught his students were created by him or were recipes passed down from his grandmother and mother.
Scnhiederman and Gobert, along with many contributors, saw cooking as a way to reconnect with their heritage and roots. Contributor Brighid Pulskamp cooked traditional foods from her home Rez, Navajo Nation. She writes "[cooking] brings me comfort. I miss my family and I wish I could hug them. The food is as close to a physical hug I can get." Keisha Raines also uses food to connect with her family. She often asks her friends and family members 'what was the best thing you ate this week?' and then inquire about the recipe. Raines has also been sifting through old Guamanian cookbooks her mother gave her. One of her favorite dishes is Chicken Estufao.
Cooking during quarantine has also been a therapeutic and creative outlet. Samantha Broxton cooked an array of international cuisine which enabled her to connect to her heritage and world travels. She explains "cooking was a form of therapy for me." Ninoska Suarez has channeled her emotions into baking. During quarantine she has made "banana bread, carrot cake, Salvadoran quesadillas, pan de bono, and pie. Birthday cakes, lemon curd, biscuits." She writes "For stress. I like baking." 
Other culinary artists are using food in non-traditional ways as visual art. Jeremy Howe made an art piece depicting his vision of the pandemic entitled Year of the Cough. This 20"x16" canvas was covered in roasted black bean paste, seasoned soybean paste, breadcrumbs, corn syrup, marshmallow cookies, baking morsels, strawberry glaze, and pig snout. Along the same vein, artist Rebecca Petigrow created a food-based art project called The artMissF. Petigrow explains, "we created paired art/food recipes that people could create at home, while listening to the poets and watching the artist present her work." Cooks and artists have expressed their feelings and creativity in different ways through food.
Americans delved into culinary arts as a method of connecting to their communities and roots. Baking and cooking has also been an effective therapeutic strategy and creative outlet during the stay-at-home order. The initial novelty of baking bread and sharing recipes has seemed to wear off and many have turned to new hobbies over the last year. Yet some cooks and bakers have continued to channel their passion and creativity into their kitchens in 2021. The submissions to the Collecting Community History Initiative give a fascinating look at how Americans spent their time in isolation.
Images
(Click image for details)

: