Posted on: April 21, 2020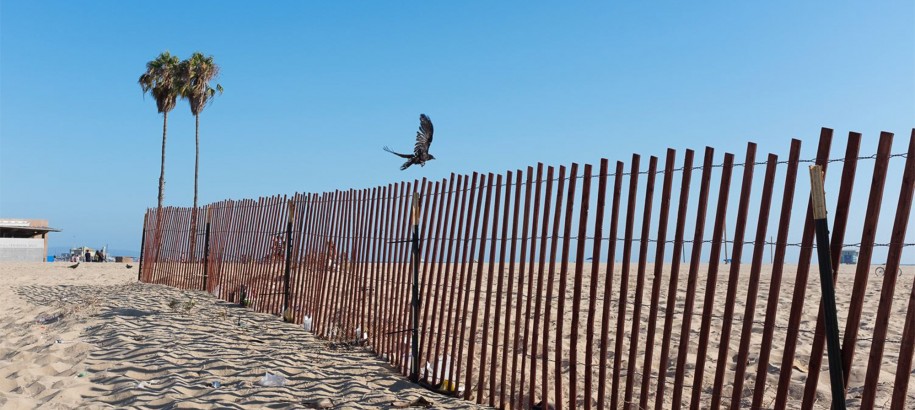 Minneapolis-based photographer Luke Erickson's Floating World: Pacific Coast Highway series captures an altogether unexpected view of that iconic stretch of road, California's fabled Pacific Coast Highway. Drawing on his experience as a Hollywood location scout, Erickson explores aspects of place integral to our experience but all too often overlooked; the parking lots, signage, fences, roadside detritus and other aspects of the urban infrastructure.
The result is a striking combination of the extraordinary and the mundane; scenes that are all too familiar are reimagined through the photographer's eye as interesting, even beautiful.
Images
(Click image for details)

:
According to the artist, his work is about " dreams and desire, through the careful examination of the social landscape, which includes natural and manufactured environments, monuments, routes, destinations, and fences and borders both real and imagined . . . My photographs serve as a meditation on the mythology of the American West." Additional sources include nineteenth century Japanese prints such  as Katsushika Hokusai's "Thirty-six Views of Mount Fuji," and Ando Hiroshige's "Fifty-three Stations of the Tokaido Road," which established a new theme in Japanese art: ukiyo-e, or "pictures of the floating world." 
Erickson worked with Monica J. Shilling to gift his series Floating World: Pacific Coast Highway to the Autry Museum in 2019.