The Autry's Collecting Community History Initiative: Electoral Politics in the West
Posted on: October 13, 2020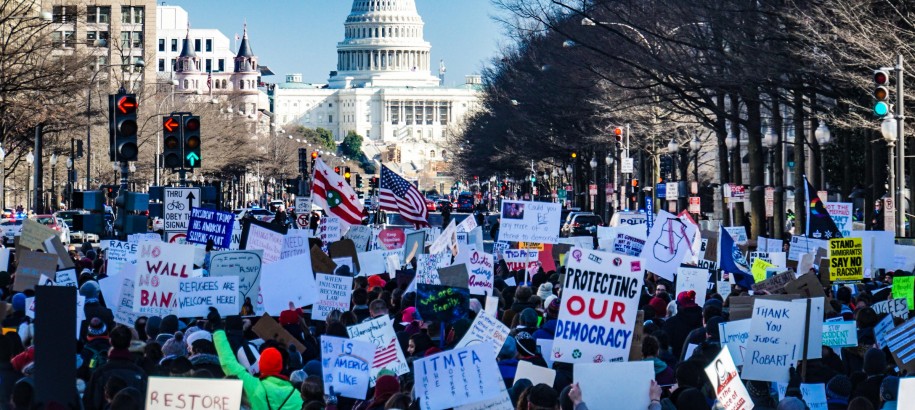 By Tyree Boyd-Pates, Associate Curator of Western History
This April, the Autry launched our Collecting Community History Initiative (CCHI) to respond to the growing desire to collect the diverse stories and objects about the American West during this epidemic. Since then, we have launched two iterations, The West During COVID-19 and BLM Protests in the West. Given the unprecedented nature of COVID-19 and its impacts on the nation's political landscape, we've felt the need to launch the third iteration of the initiative, CCHI: Electoral Politics In the West, in order to capture the impact of November's election cycle on the American West.
Since the pandemic began, we've seen how this epidemic has made bipartisan politics more complicated. Notably, how this electoral season and pandemic have impacted medical care for communities of color, the postal service,  supreme court nominations, racial protests, and voter suppression. Moreover, we've also seen historical firsts such as California Senator Kamala Harris making history as the first Black and South Asian woman to accept a major party's vice-presidential nomination. Overarching this November, undoubtably, California and the American West at large will demonstratively have already influenced the course of electoral politics.
Considering the historical moment and nature of this year's election, The Autry's Collecting Community History Initiative seeks your help to document, collect, catalog, and preserve this critical moment in political history within the American West. We encourage you to digitally submit your political memorabilia such as buttons, pins, campaign posters, stickers, photographs, and other ephemera. We are also seeking personal accounts and experiences from diverse perspectives about how this electoral season has affected you and your community. By doing so, you will be assisting the Autry's offering of a comprehensive record of this time—across the political spectrum for future consideration and display within exhibitions and our permanent collection.
If interested, please fill out and submit this form.
Images
(Click image for details)

: