Panel Discussion: Archives, Community Representation and Why It Matters
Posted on: August 17, 2021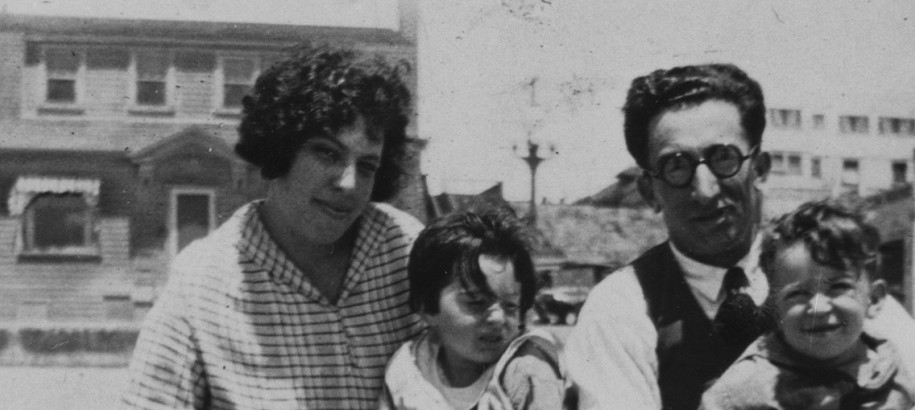 On August 15, 2021, we hosted a hybrid panel discussion that brought together civic leaders, librarians, and archivists who are working collaboratively with communities and their archives to create a fully representative record of their experiences and history. Archives are created to document the human experience and societies. They are everywhere and made by everyone. Despite this, representation in institutional archives is an ever-present challenge that is tied to which stories are deemed relevant and which are overlooked. Scroll for a video of the previously recorded panel.Panelists include Christina Rice, Senior Librarian Photo Collection, Los Angeles Public Library; Teressa Raiford, founder of Don't Shoot Portland; and Michelle Caswell, director of UCLA Community Archives Lab. Moderated by Liza Posas, the Autry's Head of Research Services & Archives.
Program inspired by the exhibition What's Her Story: Women in the Archives.
Video
Bios
Christina Rice is the Senior Librarian of the Los Angeles Public Library Photo Collection, a position she has held for twelve of her sixteen years with the library. She is the author of Ann Dvorak: Hollywood's Forgotten Rebel (University Press of Kentucky, 2013), Mean…Moody…Magnificent! Jane Russell and the Marketing of a Hollywood Legend (University Press of Kentucky, 2021). She lives in North Hollywood with her husband, writer Joshua Hale Fialkov and their daughter.

Michelle Caswell, PhD, is Chair of the Department of Information Studies and an Associate Professor of Archival Studies at the University of California Los Angeles (UCLA). Caswell directs a team of students at UCLA's Community Archives Lab, which explores the ways that independent, identity-based memory organizations document, shape, and provide access to the histories of minoritized communities, with a particular emphasis on understanding their affective, political, and artistic impact. In 2008, together with Samip Mallick, Caswell co-founded the South Asian American Digital Archive, an online repository that documents and provides access to the stories of South Asian Americans. She is the author of the books Urgent Archives: Enacting Liberatory Memory Work (Routledge Press, 2021) and Archiving the Unspeakable: Silence, Memory and the Photographic Record in Cambodia (University of Wisconsin Press, 2014), as well as more than 40 peer-reviewed articles in critical archival studies. 

Teressa Raiford is the founder and Executive Director of Don't Shoot Portland, "a Black-led and community driven nonprofit in Portland, Oregon, that advocates for accountability to create social change in the spaces of human rights and racial justice. Teressa was a keynote speaker at the Society of American Archivists Conference in 2017 where she co-presented a panel and workshop, "Archives for Black Lives", about the importance of access. She has also built a framework by using art and social justice to develop community-based archives, ongoing workshops and educational programming.