Posted on: July 7, 2020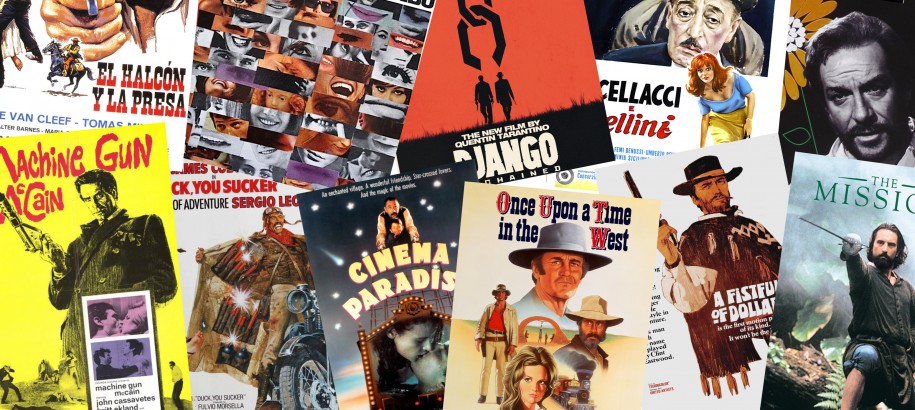 By: Ben Fitzsimmons, Associate Director, Programs and Research, and Josh Garrett-Davis, Gamble Associate Curator of Western History, Popular Culture, and Firearms
Ennio Morricone, who sadly passed away on July 6, scored over 400 films and television shows, but the Oscar-winning Italian composer is perhaps most famous for his collaboration with director Sergio Leone. Most film buffs can whistle the melody from The Good, The Bad and the Ugly, but we wanted to draw your attention to Leone's relatively unknown Giù la testa (Duck, You Sucker! also known as A Fistful of Dynamite or Once Upon a Time… the Revolution), from 1971, available on various streaming platforms.
In 2016 the Autry screened this "Zapata Western" in 35mm, as part of our long-running What Is a Western? film series. In his introduction to the screening, film music historian Jon Burlingame described Morricone's score as "among his most inspired . . . an absolute masterpiece of film music." Hear more about Morricone's contribution to A Fistful of Dynamite in this clip from the presentation.
Burlingame calls attention to both the soothing beauty and irreverent weirdness that Morricone brought to this film and more broadly, to how we hear the American West. As a taste, you can hear the main theme here. Burlingame also calls our attention to the outlandish "March of the Beggars," with its juxtaposition of Mozart—and flatulence. Arrivederci, Morricone.
Audio Clips: