Posted on: April 27, 2020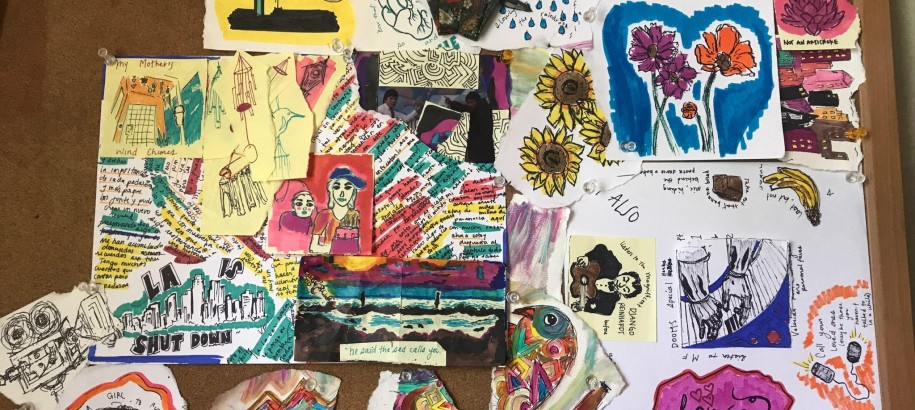 image by Vena Lissette
Pandemic or not, music is a main source of comfort for a lot of us. Whatever and whenever a new normal materializes you can bet that music will be there! In last week's L.A. Poets in Place: Sounds,local poets talked about how music plays into their lives. If you missed it, find a video of the Zoom meet-up below.
We recently created a pandemic playlist filled with songs crowd sourced between Autry staff and program attendees.Tune in to tune out the anxiety or discomfort you may be feeling and get ready for a journey through time, genres, and tastes.
Pandemic Playlist
"Gimme Shelter"—The Rolling Stones
"Weird Fishes"—Radiohead
"People are Strange"—The Doors
"Mad World"—Gary Jules
"Where is My Mind"—The Pixies
"I Think I'm Paranoid"—Garbage
"Toxic" by Britney Spears
"So Fresh, So Clean"—Outkast
"Purple Hat"—Sofi Tukker
"Let's Go Crazy"—Prince
"Inside Friend"—Leon Bridges featuring John Mayer
"It's the End of the World"—R.E.M.
"Can't Feel My Face"—The Weeknd
Look for more playlists coming soon to keep you happily grooving throughout social distancing.
Video runtime 60 minutes