Posted on: May 20, 2020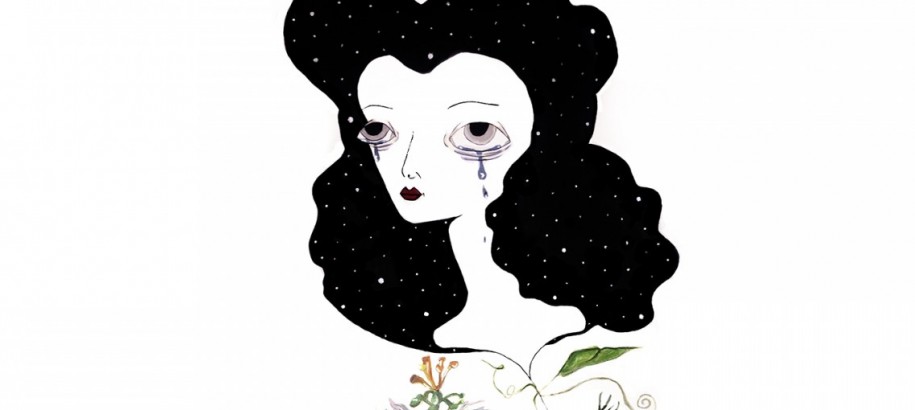 By: Brittany Campbell, Public Engagement Manager
"Slide into a booth for the first time and hold that menu like a bible" – Nikolai Garcia, Assistant Editor of Dryland & L.A. Poets in Place: Food Featured Poet
Move over "Before Christ" (b.c.) because the most immediate b.c. is now "Before Corona," at least according to Nikolai. Introduced as a new concept of time, Nikolai located his practice of writing poetry as either before Corona, or amid the current pandemic. If you hadn't guessed from the context clues in Nikolai's quote above, food was the topic of choice for the last L.A. Poets in Place celebrating April's National Poetry month. All the foodie suspects turned up: Johnathan Gold, taco trucks, street vendors, picnics at Hollywood Forever Cemetery, brunch, ramen, panaderias, and coffee.
The session was hosted by Erick Huerta, Órale Boyle Heights podcast founder + LA Taco contributing writer. Erick was quick to name the specific location, Guerilla Tacos, from Nikolai's description of a sweet potato taco. He provided the conversation with energy, knowledge, and identified Austin and L.A. as potentially the only two cities where you could start your morning with goat yoga and finish the day with birria tacos.
"Can they even shut down L.A.? I guess they think I'm an Oracle or have some kind of in with the government"––Karo Ska, L.A. Poets in Place: Food Featured Poet
Perhaps the person with the most immediate experience was Karo, featured poet and essential worker: restaurant server. Nikolai asked Karo to write poems directly in response to her lived experience serving under quarantine. Her pieces were a snapshot of national anxiety: the similarity between symptoms of anxiety and COVID-19, the guilt of being an essential worker but feeling unessential, and the public nature of a global health crisis. In the end, Karo's takeaway paves a way for the future: "I was feeling like I didn't have a story, but we all have a story to tell."
Karo's call to action is still possible! Dryland is currently accepting an open call for submissions answering writing prompts that were presented throughout the series. A full list of session prompts can be found here.
Full video from 4.24.2020 session is below , video runtime is 59 minutes.