Exploring old Los Angeles with the Pico House Register, June 1870 – May 1872
Posted on: May 5, 2020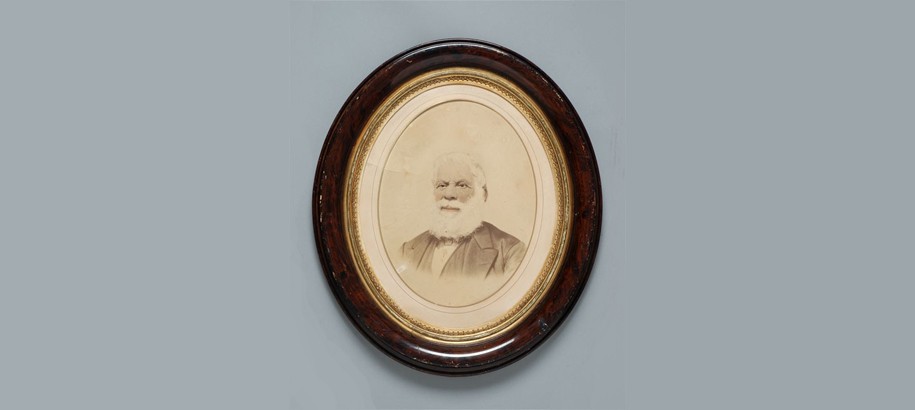 By Marva Felchlin, Former Director Autry Library and Archives; Cheryl Miller, Head Library Metadata and Discovery Services
Pio de Jesus Pico was born at Mission San Gabriel on May 5, 1801. The son of soldier José María Pico, Pio Pico was of mixed African, American Indian, and European heritage. He moved to San Diego in 1819, where he kept a small shop. Pico served in the Mexican government of Alta California in the 1830s and 1840s. He became governor of California in 1845, but his term ended abruptly when the United States annexed California in 1846. Pico fled to Mexico during the war to avoid being captured by American troops and to petition the Mexican government for aid, but later returned to Los Angeles to reclaim his land and invest in more real estate. Pio Pico became a wealthy and influential businessman and private citizen, and served as an early member of the Los Angeles City Council. His 1852 mansion, "El Ranchito," became a gathering place for neighbors and business travelers.
In 1870, Pio Pico built the Pico House, a luxury hotel intended to help revitalize the old plaza area of Los Angeles.  Designed by architect Ezra F. Kysor, Pico House was the first three-story building in Los Angeles and featured gas lighting and indoor plumbing. Pico lost the hotel to foreclosure in 1880. It fell to ruins by the early 1900s and was later deeded to the State of California. The Pico House is California Historical Landmark no. 159 and is sometimes used for art exhibitions and film and television filming.
The Pico House hotel register is a unique artifact of Los Angeles history. It documents guests travelling to downtown Los Angeles by date, name and place of residence, during the first two years of the hotel's operation, 1870 - 1872. Printed on each facing page is a "strangers guide to leading businesses," that reads like a directory of significant names in the development of the city. Many of the people and businesses listed still exist in some form. Researchers, curators and others will find a treasure of information about Los Angeles in the directory whether they are studying the activities of specific individuals or tracing the history of hotel management, for example. In the future, the Library and Archives hope to create a searchable database of the contents, a boon to users as well as the preservation of the artifact.
Images
(Click image for details)

:
Captions
Hand tinted enlargement of photograph of Pio de Jesus Pico. Autry Museum; 94.121.1
Register for the Pico House, Signature page, "Friday, October 14,1870"
Acquisition made possible by the Ramona chapter, Native Sons of the Golden West. Autry Museum; 93.21.142
Register for the Pico House, Signature page, "Saturday June 25, 1870"
Acquisition made possible by the Ramona chapter, Native Sons of the Golden West. Autry Museum; 93.21.142
Register for the Pico House, "Strangers guide to leading business houses in Los Angeles, Cal." Acquisition made possible by the Ramona chapter, Native Sons of the Golden West. Autry Museum; 93.21.142