Posted on: May 11, 2020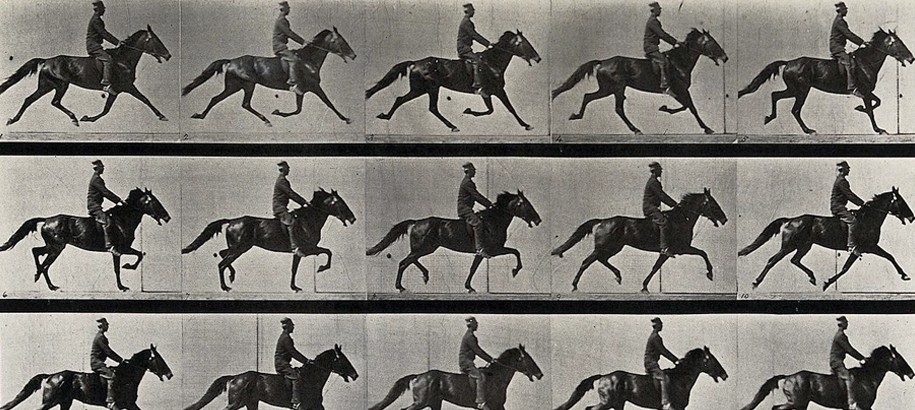 As part of a long-running partnership with the Los Angeles County Museum of Art (LACMA), we are co-presenting a live stream screening of Eadweard Muybridge's motion studies on May 15, accompanied by a live score composed by Kite, an Oglala Lakota performance artist specializing in experimentation in new media and digital technologies.
If you are interested in how such events are developed and the thoughts behind them, we recently posted a conversation between the two institutions' programmers.
Here Amy Scott, the Autry's Vice President of Research and Interpretation, considers the importance of Muybridge's work and some of the parallels between Muybridge and Kite's own artistic practice.
---
Few visual artists of America's late industrial age have been the object of more scrutiny and fascination than Eadweard Muybridge (British and American, 1830-1904). Whether for his extraordinary images of Yosemite Valley, his revolutionary animal locomotion studies, or his tumultuous personal life, he seemed to live and work at the very edge of something: the frontier, art, technology, the law.
But it is undoubtedly his pioneering images of horses in mid-stride, frozen by the camera's lens and arranged in a grid, that best define his legacy, thanks largely to their more recent status as the progenitor of modern film. To frame Muybridge as the great grandfather, the elder statesman of cinematic movement, is however to forget their power in their time. Paid for and promoted by that nineteenth century capitalist par excellence, Leland Stanford, Muybridge eventually created thousands of images in hundreds of series that came to include cats, dogs, and birds but also elephants, lions, camels, ostriches, and, of course, people. Scholars have suggested that the sensation of the locomotion studies, and the equine images in particular, allowed viewers to imagine the horse and by extension all animals as another kind of machine. As they broke down the movements of a wide range of creatures into a series of rhythmic and repeated movements, these works helped society re-imagine the transformative process of industrialization that they were  then experiencing (one driven in no small part by Stanford), as an organic, natural one; that the natural world and its evolution could be understood as logical, predictable systems. As the art historian John Ott has stated, "Neither God nor Nature, but science and industry, now wound the intricate watch of creation."1 
Considering how the industrial incorporation of the American West and its natural resources impacted its Native populations, the conversation here between Eadweard Muybridge and Kite (aka Suzanne Kite, Oglála Lakȟóta) seems in many ways to bring his legacy full circle. Kite's work speaks to the role of technology, and film in particular, in affecting patterns of perception and consumption, of others and of culture, in ways that question the same epistemologies that Muybridge and Stanford assumed to be real. Are they? Were they ever?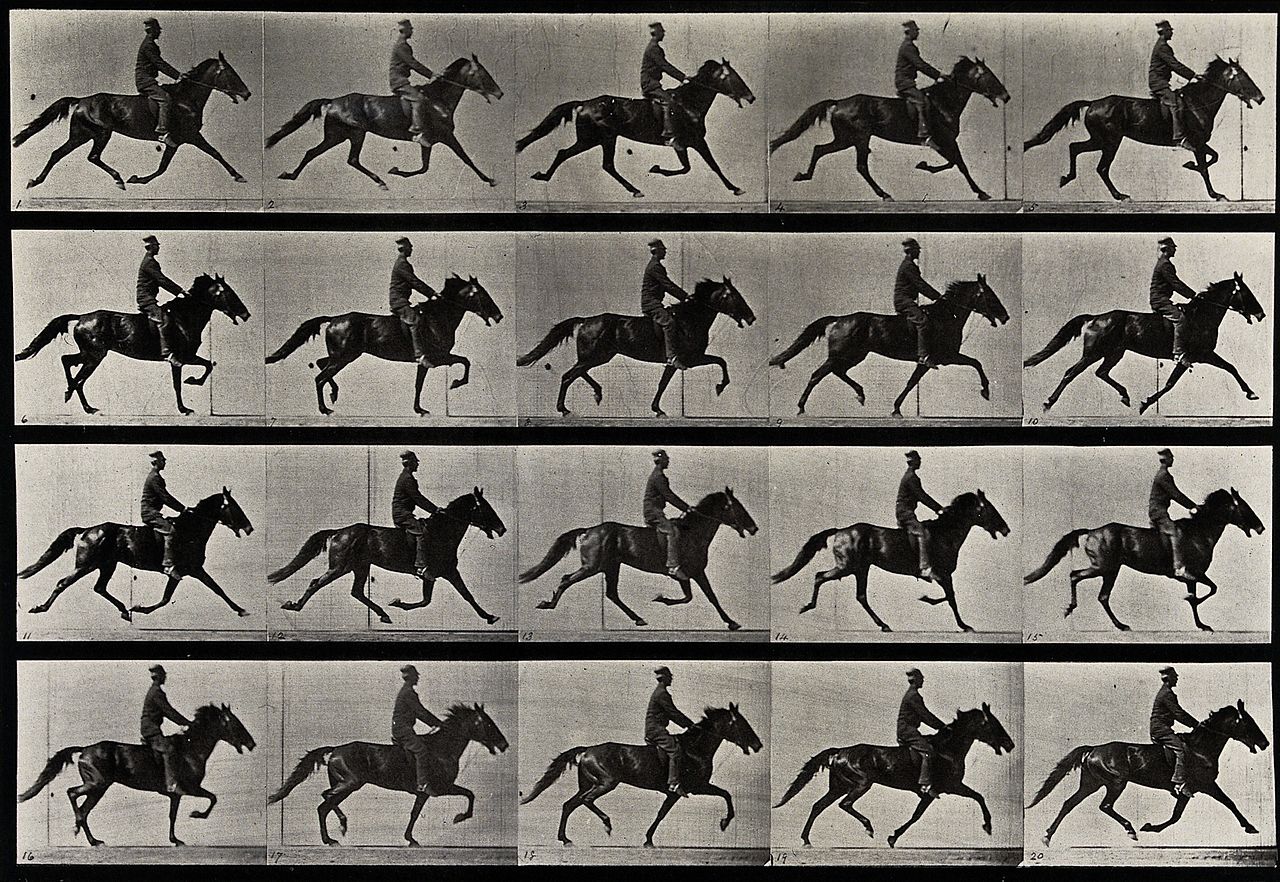 Reference:
1John Ott, "Iron Horses: Leland Stanford, Eadweard Muybridge, and the Industrialized Eye." Oxford Art Journal 28:3 (2005): 414.