Posted on: April 17, 2020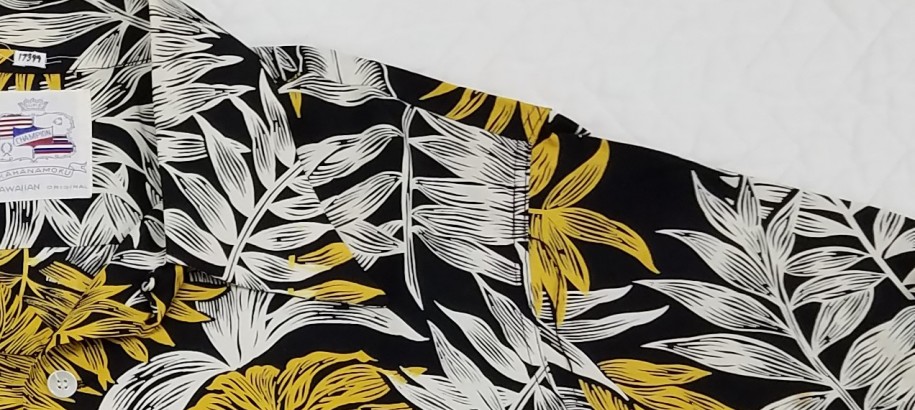 CURATORIAL STATEMENT
Over the past four years we have been working on Dress Codes, an exhibition that looks at clothing and street fashions that  emerged from Western work, communities, traditions, and social movements and which are now adapted around the world.
The Autry's mission is to tell the diverse stories of the American West.  We support a community where all feel welcome and safe. When we started this project, we did not foresee how Aloha shirts, whose long history we explore in this exhibition, would be co-opted by a small number of extremists. We included Aloha shirts in Dress Codes because of the garment's roots in ideas and designs from Indigenous and immigrant cultures in Hawaii and the way Aloha shirts often expressed "ohana," a Native Hawaiian concept that encompasses family, community, and love.  Individuals who wear them to express racism and hate is antithetical to what we stand for as a museum and is the opposite of the spirit of ohana.
Dress Codes team feels we have a responsibility to act on recent events and address how meanings tied to what we wear continue to change. We are assessing how best to address contemporary coding of Aloha shirts without silencing the voices we intended to highlight.
---
By: Kristen Stalling, Museum Curator, Harry S Truman NHS/Independence Multi-Park Facility
This past Sunday, April 12, marked the 75th anniversary of Franklin Roosevelt's death and swearing in of Harry S Truman as 33rd President of the United States. In the year that followed, President Truman secured victory in World War II, began reconstruction efforts and sought peace around the world. By the end of 1946, Truman badly needed a vacation. His personal physician suggested he get to a warm, secluded location to rest and rejuvenate. The Naval Station in Key West fit the bill and Truman moved into the vacant Officers Quarters for the first time in November 1946. He visited this sunny locale eleven times during his presidency and, over time, adopted the dress of the locals.
Many are familiar with Truman's dapper style and neat appearance. You would not expect any less of a former haberdasher. During Truman's early trips to Key West he wore crisp summer suits, dress shirts with the sleeves rolled up, and light-colored sport shirts. Occasionally he even left his shirt untucked! Truman was slowly adapting to the climate and dress customs of his new vacation spot. The turning point for his clothing choices came during his fifth trip in November 1948. A Miami sportwear company sent him four sport shirts with bold prints.  Some questioned whether Truman would wear the "loud" shirts, but for four consecutive days he was photographed in them causing much comment across the country. Other sportwear companies followed and sent shirts in large quantities.  The President shared with his staff and press entourage, calling the shirts their "Key West Uniform." The public had mixed reactions to the shirts, which were seen as novel by some and disgraceful by others. Truman, however, was thoroughly comfortable wearing the brightly patterned shirts. The New York Herald Tribune proclaimed President Truman dressed "…in his finest tropical duds."
Images
(Click image for details)

:
On March 8, 1950 Duke Kahanamoku, legendary Hawaiian swimmer and surfer sent Truman several aloha shirts from his newly created collection with Cisco sportwear. Kahanamoku heard that Truman was leaving for Key West and had the shirts flown down to Florida as a "holiday hookupu" for the President. Ho'okupu is a Hawaiian language term meaning offering or tribute, the root word kupu meaning sprout or growth. Kahanamoku had hoped that the two would meet up one day, but the opportunity eluded them. Truman brought one of the shirts back home to Independence when he left office in January 1953. The highly graphic design includes bold yellow and white foliage on a black background. The condition of the shirt indicates that President Truman did in fact enjoy the gift as Duke Kahanamuko had hoped.
When Harry and Bess Truman returned to their home in Independence, Missouri after leaving office they brought all their belongings with them, including over 60 tropical sport shirts. The shirts are now preserved in the Harry S Truman National Historic Site museum collection.