Posted on: May 1, 2020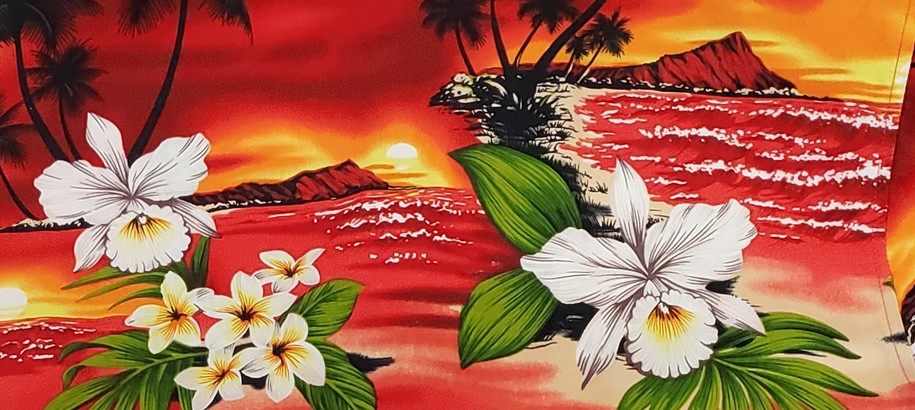 CURATORIAL STATEMENT
Over the past four years we have been working on Dress Codes, an exhibition that looks at clothing and street fashions that  emerged from Western work, communities, traditions, and social movements and which are now adapted around the world.
The Autry's mission is to tell the diverse stories of the American West.  We support a community where all feel welcome and safe. When we started this project, we did not foresee how Aloha shirts, whose long history we explore in this exhibition, would be co-opted by a small number of extremists. We included Aloha shirts in Dress Codes because of the garment's roots in ideas and designs from Indigenous and immigrant cultures in Hawaii and the way Aloha shirts often expressed "ohana," a Native Hawaiian concept that encompasses family, community, and love.  Individuals who wear them to express racism and hate is antithetical to what we stand for as a museum and is the opposite of the spirit of ohana.
Dress Codes team feels we have a responsibility to act on recent events and address how meanings tied to what we wear continue to change. We are assessing how best to address contemporary coding of Aloha shirts without silencing the voices we intended to highlight.
---
By: Amanda K. Wixon, Curatorial Intern
We bought this shirt at the famous Aloha stadium swap meet in Honolulu several years ago. For my family, this was somewhat unusual as not one of us had ever actually needed a new Aloha shirt. At our respective homes, we each had many Aloha shirts and dresses for all occasions—family parties, dinner parties, birthday parties, anniversary parties, reunions, retirement parties, weddings, and funerals. But in this case, the new Aloha shirt was for my youngest son, who was irresistibly drawn to its volcano and lava theme and very (very) bright colors. That night, we had a family function and he wore the "lava shirt," although it was a tad too big. He was a big hit, and all our relatives complimented his bold fashion choice.
When we returned to the mainland that June, my son had a promotion at school, and he wanted to be a "fancy gentleman." Of course, we agreed on the "lava shirt" for the ceremony. He subsequently wore this shirt for every event that called for anything beyond casual dress. Due to his short stature, he has worn this shirt for at least five years. I thought that he would grow out of it, or the shirt would lose some of its magnificent color, but alas, this particular Aloha shirt endures. It has been a part of my happiest memories and it reminds me of school picture days, promotions, birthday dinners, graduations, weddings, and memorial services. If and when he finally grows out of it, the "lava shirt" will be retired to a special box that contains all of my favorite things, including the first blanket that both of my sons were swaddled in—a bright red Aloha print cloth.