Press Release: June 6, 2019
Autry Museum, Los Angeles Times, PBS SoCal and KCET Announce a Celebration of the Ken Burns Documentary Film Country Music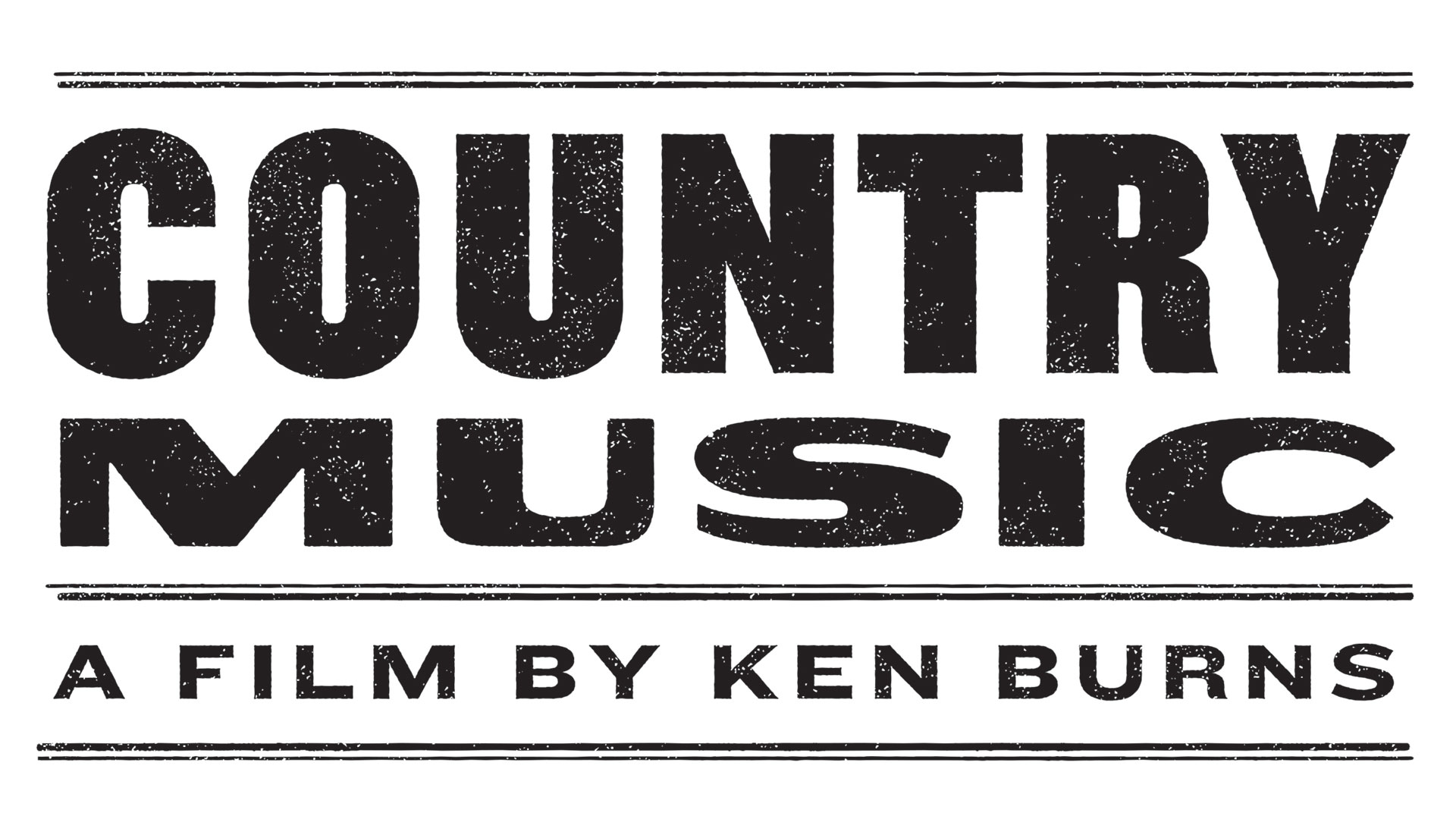 Preview event to be held Saturday, July 27, 5:30 p.m.
Los Angeles (June 5, 2019)— The Autry, Los Angeles Times and Southern California's flagship PBS channels PBS SoCal and KCET have partnered to screen a sneak preview of the new Ken Burns documentary film Country Music at the Autry in Griffith Park. The event will include outdoor activities, a live performance by country singer-songwriter Austin McCutchen, and a panel discussion with Burns moderated by Times columnist Patt Morrison.

The screening and events take place on the Autry Lawn on Saturday, July 27, at 5:30 p.m., and will feature fare from food trucks and a full bar with drinks available for purchase. The 45-minute screening will begin with an introduction from Ken Burns, who will also participate in a panel discussion along with producers Dayton Duncan and Julie Dunfey. The outdoor event is dog friendly; guests are welcome to bring their canine best friends and take them on a walk down the step-and-repeat or try their luck in a country and Western-themed dog costume contest.

Country Music, a new eight-part, 16-hour film directed by Ken Burns, premieres Sunday, September 15 through Wednesday, September 18, and Sunday, September 22 through Wednesday, September 25 at 8:00–10:00 p.m. PT on PBS SoCal. The first four episodes will stream on pbssocal.org and PBS Video App, timed to the Sunday, September 15 premiere, with the second four episodes timed to the broadcast of Episode 5 on Sunday, September 22 with planned encore airings on KCET. Each episode will stream for a period of three weeks. PBS Passport members will be able to stream the entire series for a period of six months beginning Sunday, September 15. 

The documentary, written by Duncan, who also wrote the illustrated companion book (coming from Alfred A. Knopf on September 10), chronicles country music's early days, from Southern Appalachia's songs of struggle, heartbreak and faith to the rollicking Western swing of Texas, California's honky-tonks and Nashville's "Grand Ole Opry." Including footage of Autry Museum founder Gene Autry, the film follows the evolution of country music over the course of the 20th century as it eventually emerges to become "America's music." 

The documentary explores crucial questions—"What is country music?" and "Where did it come from?"—while focusing on the biographies of the fascinating trailblazers who created and shaped it—from the Carter Family, Jimmie Rodgers, Bill Monroe and Bob Wills to Hank Williams, Patsy Cline, Johnny Cash, Merle Haggard, Loretta Lynn, Charley Pride, Willie Nelson, Dolly Parton, Emmylou Harris, Garth Brooks and many more—as well as the times in which they lived. Much like the music itself, the film tells unforgettable stories of hardships and joys shared by everyday people. 

For more information and reservations, visit TheAutry.org/CountryMusic.
IMAGES AVAILABLE ON REQUEST
Funding for Country Music was provided by Bank of America, the Annenberg Foundation, the Arthur Vining Davis Foundations, Belmont University, Tennessee Department of Tourist Development, the Metropolitan Government of Nashville and Davidson County, Rosalind P. Walter and by the following members of 'The Better Angels Society:' The Blavatnik Family Foundation, the Schwartz/Reisman Foundation, the Pfeil Foundation, Diane and Hal Brierley, John and Catherine Debs, the Fullerton Family Charitable Fund, The Perry and Donna Golkin Family Foundation, Jay Alix and Una Jackman, Fred and Donna Seigel, Mercedes T. Bass, Gilchrist and Amy Berg, James R. Berdell Foundation, David Bonderman, Deborah P. and Jonathan T. Dawson, Senator Bill and Tracy Frist, Susan and David Kreisman, Lillian Lovelace, Michelle Smith. Major funding was provided by the Corporation for Public Broadcasting and PBS.
Country Music is a production of Florentine Films and WETA, Washington, DC. Directed by Ken Burns, written by Dayton Duncan, and produced by Duncan, Julie Dunfey and Burns.

About PBS SOCAL
PBS SoCal delivers content and experiences that inspire, inform and entertain – over the air, online, in the community and in the classroom. We offer the full slate of beloved PBS programs including MASTERPIECE, NOVA, PBS NewsHour, Frontline, Independent Lens, a broad library of documentary films including works from Ken Burns; and educational PBS KIDS programs including Daniel Tiger's Neighborhood and Curious George. Our programs are accessible for free through four broadcast channels, and available for streaming at pbssocal.org, on the PBS mobile apps, and via connected TV services Android TV, Roku, Apple TV and Amazon Fire TV. PBS SoCal is a donor-supported community institution that is a part of Public Media Group of Southern California, the flagship PBS station for 19 million diverse people across California.
About KCET
On-air, online and in the community, KCET plays a vital role in the cultural and educational enrichment of Southern and Central California. KCET offers a wide range of award-winning local programming as well as the finest public television programs from around the world. Throughout its 54-year history, KCET has won hundreds of major awards for its local and regional news and public affairs programming, its national drama and documentary productions, its quality educational family and children's programs, its outreach and community services and its website, kcet.org. KCET is a donor-supported community institution. For additional information about KCET productions, web-exclusive content, programming schedules and community events, please visit kcet.org. Select original programming from KCET is also available for streaming on Apple TV, YouTube, Amazon and Roku platforms. For more information please visit kcet.org/apps. KCET is a content channel of the Public Media Group of Southern California.
About the Los Angeles Times
The Los Angeles Times is the largest metropolitan daily newspaper in the country, with a combined print and online local weekly audience of 4.4 million. The Pulitzer Prize-winning Times has been covering Southern California for more than 137 years. Los Angeles Times' businesses and affiliates also include The Envelope, Hot Property, Times Community News and Los Angeles Times en Español.
About the Autry Museum of the American West
The Autry is a museum dedicated to exploring and sharing the stories, experiences, and perceptions of the diverse peoples of the American West, connecting the past to the present to inspire our shared future. 
---
Museum admission is $14 for adults, $10 for students and seniors 60+, $6 for children ages 3–12, and free for Autry members, veterans, and children age 2 and under. Admission is free on the second Tuesday of every month.

Museum and Autry Store Hours:
Tuesday–Friday, 10:00 a.m.–4:00 p.m.
Saturday and Sunday, 10:00 a.m.–5:00 p.m.
Crossroads West Cafe Hours:
Tuesday–Friday, 10:00 a.m.–4:00 p.m.
Saturday and Sunday, 9:00 a.m.–5:00 p.m.
The museum, store, and cafe are closed on Mondays. Visit TheAutry.org for more information.
Autry Museum of the American West
4700 Western Heritage Way
Los Angeles, CA 90027-1462