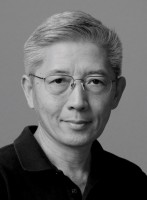 Z. S. Liang was born in China in 1953. He studied at the Central Academy of Fine Arts in Beijing, and later furthered his art studies in the United States. He earned his BFA in painting at Massachusetts College of Arts in 1986 and his MFA in painting at Boston University in 1989.
Liang received his first great inspiration in this country while studying and painting the Wampanoag Indian culture at the Outdoor Museum in Plymouth, Massachusetts. This newfound interest fired his imagination, and he began to focus his painting primarily on Native American cultures and their traditional way of life. During the ensuing years of field research, he has made many connections and friends among Native tribes from the East Coast to the Rocky Mountains. Liang's obvious passion for the Indians as a people, coupled with his emphasis on historical accuracy, adds strength and truth to his portrayals.
Among the many awards Liang has received are the 2011 Masters of the American West Purchase Award and the 2009 David P. Usher Patrons' Choice Award at the Autry's Masters of the American West; and the 2005 President's Award for Excellence, Oil Painters of America. He set a new auction record at the 2009 Coeur d'Alene Art Auction for The Painted Robe.
Liang's works are in the permanent collections of the American National Portrait Gallery, the Autry Museum, Harvard University, and the West Point Museum of the United States Military Academy.                                
Z. S. Liang is represented by Trailside Galleries, Jackson, Wyoming, and Scottsdale, Arizona. Giclée reproductions of his work are available through Greenwich Workshop dealers.
---
Back to Artists and Artwork