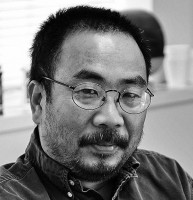 Born in 1961, Benjamin Wu studied art at the Guangzhou Fine Art Institute in China from 1978 to 1985. Upon completion of the oil painting program, he became a teacher at the Guangzhou Fine Art Institute. Although he was honored to receive many compliments for his work in China, he realized that one must learn from the best to be the best. That's when he decided to further his studies in the United States.
Benjamin Wu pursued his studies in painting and received his MFA degree from Academy of Art College in San Francisco in 1991. Since then, he has worked as a freelance illustrator and continues to pursue fine art.
Wu's exquisite paintings have garnered many awards in exhibitions and competitions. In 2006, he received the Merit Award for Portrait and Figurative from the Asian Art Exhibition in Tokyo. In 2007 he received the Merit Award for Still Life and in 2009 was Best of Show winner for Salon International in San Antonio, Texas. In 2011 he was awarded the Best in Show at the First Annual Scottsdale Salon of Fine Art at the Legacy Gallery, Scottsdale, Arizona. In 2013 he won a Silver Award for his painting Amelia at the West Select show in the Phoenix Art Museum.
In 2010, Wu was the featured artist in the Nov/Dec issue of Art of the West magazine. He resides in San Francisco with his wife and daughter.
Benjamin Wu is represented by Biltmore Galleries Inc., Scottsdale, Arizona; and Broadmoor Galleries, Colorado Springs, Colorado.
---
Back to Artists and Artwork