2017 Autry Annual Gala live auction presents the following prizes.
CASA ACANTO IN SAN MIGUEL DE ALLENDE, MEXICO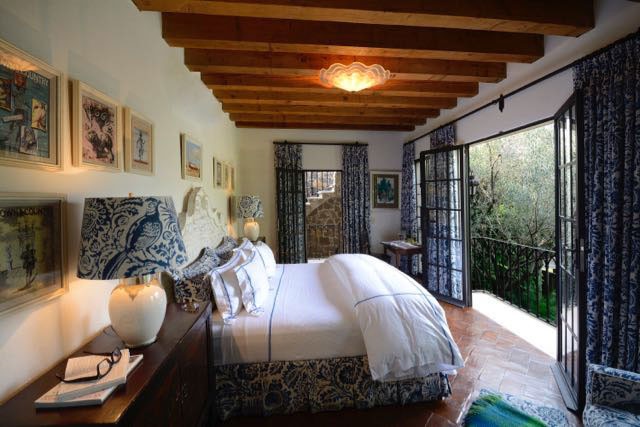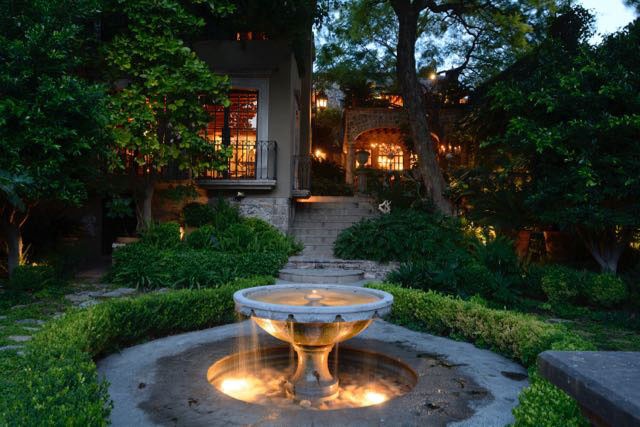 In case you haven't heard, San Miguel de Allende is the place to be! Travel & Leisure Magazine rated it number one in its list of the top ten cities in Mexico, Central America, and South America.
This quaint colonial city is a thriving center for art, culture, and history where well-preserved buildings have become home to various art institutions and galleries over the past sixty years. Beautiful cathedrals and restaurants serve as the perfect backdrop for the many live music and arts events that you will encounter.
The package includes a one-week stay for up to ten people at Casa Acanto, a stunning five-bedroom home. Unlike typical courtyard houses, the home has been thoughtfully designed so that each bedroom has its own terrace, views, light, cross ventilation, and privacy.
Casa Acanto sits on a large lot dominated by three jacaranda trees. Cantera stone paving extends throughout the gardens, where fountains add beautiful touches (and sounds) to the lush atmosphere. The gardens are dramatically lit for nighttime entertaining.
The staff includes a daytime maid, a cook, and a gardener. An afternoon maid helps with cocktails and evening turndown service.
Also included are:
Roundtrip transportation for up to six people to/from Leon or Querétaro Airport
A well-stocked bar
Continental breakfast every morning
Donors: Lora A. and Robert U. Sandroni
Value: $10,500
EMIRATES AIRLINE
Emirates sends you traveling in ultimate elegance and luxury. You and a travel companion will fly from LAX on one of Emirates' iconic A380 double-decker aircraft in business-class comfort to the airline's home and hub, Dubai. Onboard you will enjoy our flatbed seats, gourmet cuisine accompanied by the finest beverages, and access to over 2,500 channels of inflight entertainment, while being looked after by the airline's multilingual cabin crew. The aircraft features our unique A380 Onboard Lounge where guests can mingle with other first-class and business-class passengers over a drink and canapés. Upon landing, you will be captivated by Dubai's world-class shopping malls, luxurious residences, and the world's tallest building, the Burj Khalifa, which rises to over 2,700 feet. Blackout dates may apply.
Donor: Emirates Airline
Value: $28,000

Oaxaca Vacation Package
A five-night cultural and culinary excursion for two in beautiful Oaxaca, one of Mexico's most captivating cities. Trip includes meals prepared by local chefs, historic tours, lodging at the Belber Jimenez Museum, and round-trip ground transportation between Oaxaca International Airport and the museum.
Donors: Ellen and Federico Jimenez
Value: $3,000
Bronzes from Gene Autry's Personal Collection
Eight bronzes that were part of Gene Autry's personal collection. The lot consists of six Charles Russell bronze after-casts, a bronze by Rich Meyer that was an award presented to Gene Autry, plus one of Gene's personal favorites (and one of three), "I Don't Want to be a Cowboy, Daddy" by Bill Rains.
A letter of authenticity from Mrs. Gene Autry is included.
Donors: Mrs. Gene Autry
Value: Priceless