Preview Performances: Native Voices' Bingo Hall
Wednesday and Thursday, March 7–8, 8:00 p.m.
The Autry: Wells Fargo Theater
Appropriate For:

Families

RSVP/Reservations:

Space Is Limited / Reservations Recommended
RESERVATIONS
About the Event
Edward Anaya makes all the calls in the pueblo—well, he calls the numbers at the senior center's bimonthly bingo. But college acceptance letters kick-start an identity crisis: Who will Edward be if he leaves home and bingo behind? Like Ferris Bueller if he lived in a pueblo, Edward knows just what to say until romantic rejection, family antics, and community pressures leave him tongue-tied. New playwright Dillon Chitto brings the pueblo to the American theatre in this hilarious new play about tradition in a fast-changing world.
---
Special Events
Opening Night
Friday, March 9, 8:00 p.m.
A reception with the cast and crew follows the Opening Night performance.
Conversation With the Playwright
Saturday, March 10
Following the 2:00 p.m. matinee, artistic director Randy Reinholz and playwright Dillon Chitto will discuss the impetus behind Bingo Hall and their processes for writing new plays.
Bingo!
Saturday, March 17, 7:00–7:30 p.m.
As a special treat, the Autry will host a round of bingo in the cafe before doors open for the 8:00 p.m. performance.
---
Additional Details
Bingo Hall tickets include museum admission to the Autry during the month of March. Present your Eventbrite ticket for complimentary admission. Offer valid March 1-31, 2018, for general museum admission only (no special events) during regular museum hours.
Dining
The Autry's Crossroads West Cafe will offer a limited menu before and after matinee performances, and from 6:00 to 8:00 p.m. prior to evening performances. Beer, wine, and light dinner fare will be available for purchase.
Highlights
(Click image for details)

: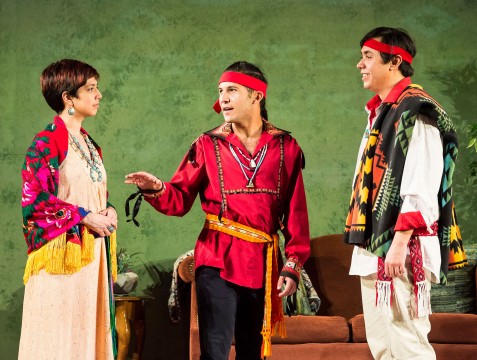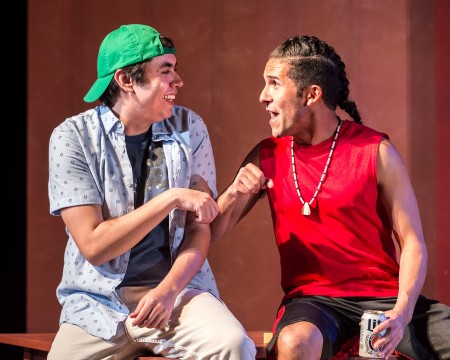 Sponsors
The Actors' Equity Foundation, Department of Cultural Affairs (City of Los Angeles), Edison International, Los Angeles County Arts Commission, National Endowment for the Arts, The Nissan Foundation, San Manuel Band of Mission Indians, Shubert Foundation, SoCal Gas, Sony Pictures Entertainment, The Walt Disney Company, and Wells Fargo.
Media Sponsor
FNX